June 23, 2022. By Paul D. Johnson, Jr.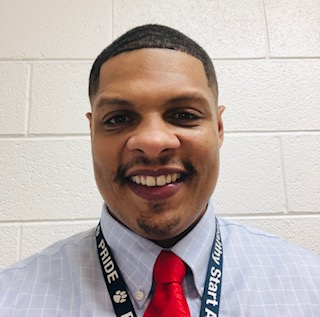 Far too often, as you drive through Durham, you see changes occurring throughout the community with the renovation of single-family homes, new construction of high-rise condominiums, and new housing developments seem to be the trend as developers and investors change the landscape. Residents of Durham are aware that it is unlikely to find a home under the 250,000-dollar price range in the area. Durham's median home value is slightly over 300,000 dollars. The average market rental rate of 1,600 dollars. Homeless Veterans can classify as one of the most vulnerable populations throughout the community. There are almost 2000 homeless Veterans in this area and approximately 500 Veterans that receive services from the HUD-VASH department of Veteran Health Administration (VHA). With all of the renovation and new construction in the area we must ask ourselves, how can we do more to assist the Homeless Veterans with affordable housing options?
My solution is simple. A collaborative effort between entities such as the HUD-VASH, Durham City Council, and Durham Housing Authority (DHA), working together to find new construction that helps veterans with permanent, affordable, and safe housing options. Volunteers of America (VOA) has a location, Maple Court along with USA Veterans Help serves as transitional housing specifically for Veterans. Other community-based organizations like Urban Ministries, Durham, and Rescue Mission are committed to providing emergency housing for homeless Veterans in the Durham community. I believe that DHA and Durham City Council can partner with the HUD-VASH program to designate a specific number of units to be reserved for Veterans when available.
Currently, the HUD-VASH department of the VHA engages veterans by addressing homelessness and providing them with resources, specifically assisting them with obtaining housing vouchers through DHA. The VHA is committed to the model of housing first. The housing first model focuses on minimizing the stress of housing. Once the Veteran receives housing, the focus will shift to addressing other barriers to promote better well-being and functioning. As a masters student in the NCCU Social Work program, my internship is with the HUD-VASH program. I engage, assess, and provide intervention for veterans experiencing homelessness. Every week, I search to locate adequate housing options, provide administrative support, and obtain needed resources for them.
Most recently, the Durham City Council voted to move ahead with a $95 million housing bond referendum and an overwhelming amount of Durham residents voted in support of the housing bond referendum to invest in affordable housing. The Durham City Council will utilize $160 million for the city's Affordable Housing Bond Investment Plan. The bond will assist 1,700 individuals experiencing homelessness and families move into permanent housing.
The plans for Fayette Place, located in the Hayti neighborhood, will serve as the site for the City affordable housing bond investment plan. DHA and the Durham City Council should consider designating a specific number of units in the upcoming project at Fayette place for veterans experiencing homelessness so HUD-VASH social workers can move veterans out of transitional housing into permanent housing. The free space in transitional housing will provide an opportunity for other homeless veterans to have a temporary housing solution and come off the streets. I feel it is important to honor the woman and men who served our country to be treated with respect and dignity.
Paul D. Johnson, Jr.
NCCU Masters of Social Work Program
2021-22 NC Schweitzer Fellow