April 16, 2022. The Daily Reflector. By Ricky Ghai.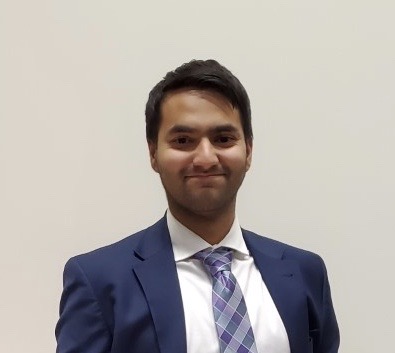 Ever since the COVID-19 pandemic began, it seems like the whole world has gone virtual. From students in virtual classrooms to professional meetings via Zoom for work, it seems we can do everything these days just by turning on our computers.
However, this unprecedented pivot toward using virtual platforms has led to a great leap in innovation — the actualization and execution of teledentistry, where dentists can provide care for patients through the use of phones, computers and tablets.
Now, I know the obvious questions on everyone's mind. How can you put filling in my mouth or pull my tooth virtually? Well, rest assured, we have not yet reached a point where we will be doing any virtual procedures. However, teledentistry can help you with a problem such as, "I have pain coming from the bottom left side of my mouth." The provider can walk you through possible options for treatment and even schedule an appointment for you if necessary. As much as dentistry is considered a hands-on profession, much of our work as dental providers is diagnosing as well as providing patient support and education.
The outbreak of COVID-19 left all of us fearful of leaving our homes to get groceries, let alone going to our dental appointments. Telehealth has rapidly become an important way to address oral health care disparities and offer convenient and effective care.
I imagine at this point the major question running through your mind is, "Why is this important now?" With the number of people being vaccinated going up and the CDC lifting many of the mask mandates, most of us are going back to our dentists, as we did pre-pandemic. But what if you have a tooth pulled and want to be sure you were healing properly, but couldn't reach the office? Teledentistry can address that question.
Or, what about those people with transportation or mobility issues that make it difficult to see a dentist? Or those who never had a dentist to go to? Or those who never had access to a dental office or institution because there was never one available in the first place?
If you had major tooth pain during the pandemic and couldn't find relief because most offices were closed or extremely limited regarding appointments, imagine not having any options at all. That is why it's important for us to use teledentistry and advocate for its continued development.
While many of us are fortunate enough to have access to dental care within our towns or cities, there is a staggering number of people that are not so fortunate. Approximately 59 million Americans live in areas with dental health professional shortages. This means that most of these populations do not have access to dental care as a result of a lack of dental providers within these regions and counties.
So, next time you have a question or concern about your teeth, ask your dentist if they practice teledentistry. While this may be a convenient option out of many for us, together we can help keep this option for dental care available for others.
Ricky Ghai is a student in the ECU School of Dental Medicine and a 2021-22 J. Bradley Wilson Schweitzer Fellow. He is from Cary, N.C.