June 8, 2023. By LydiaPaige Moffett.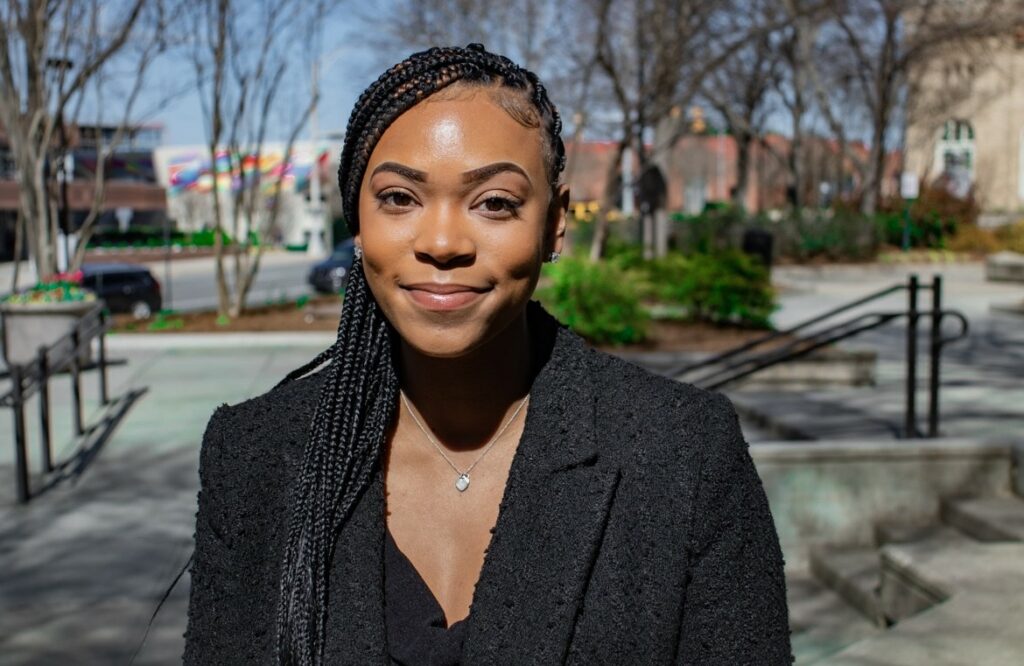 "I have a voice that speaks, and dreams that will change the world." These are the words of Think Like A Lady's brightest scholars. As a NC Schweitzer Fellow, I launched Think Like A Lady Initiative (T.L.L.I.), an enrichment program for fifteen minority girls attending Durham Charter Middle School. Each week, I require my scholars to recite these words of affirmation to help build their confidence. T.L.L.I. seeks to improve their social, emotional, and intellectual skills in nurturing self-esteem, making healthy choices, and preparing for academic and professional success.
The need for more programs like mine is critical in light of today's divisiveness. Over the last four years, Covid-19 has forced students facing food and financial insecurities into even more isolated conditions. Students are experiencing a decline in social skills as they have had to adapt to learning online rather than in person. Though necessary, mask mandates have produced difficulty in students' ability to hear and understand speech. The only threat greater to our youth than the pandemic, has been the rise of mass school shootings. As student's are starting to matriculate back into the classrooms, they are met with the constant fear that the next school shooting will be their own. Tragedies like these continue to place a stain on student's education, robbing today's youth of safe learning spaces.
Fortunately, research has proven that the presence of school-based mental health providers can result in positive outcomes for students experiencing a delay in behavioral development. T.L.L.I. provides that safe space for its scholars to address these challenges. Participants are enthusiastic about the impact the program has made: "I loved participating in this program because of how much I have grown. I also like it because it is preparing me for the world and what I need to succeed. Being around like-minded girls makes me feel a lot more confident when talking and sharing. I'm thankful to Miss Lydia for coming to our school and taking care of us."
As a second-year law student preparing to enter into a legal community of which only 4.5% are black, I understand the level of preparation that it takes to be successful. I am committed to teaching my students the cornerstones of success as they transition from girls to young ladies. Children thrive most when they feel seen which heightens the positive impact that mentorship has on our youth. Whether you serve as a coach, educator or volunteer, this kind of investment places value on their ability to cultivate dreams that will change the world.
LydiaPaige Moffett
2022-23 NC Schweitzer Fellow
Juris Doctor Candidate, North Carolina Central School of Law, 2024