October 24, 2023.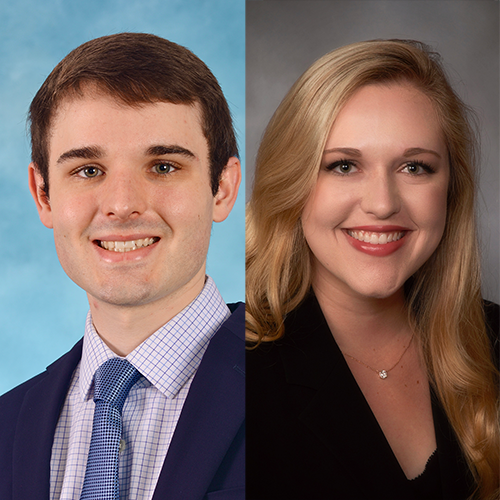 In recognition of their work launching their Schweitzer project, BrainSTORM, the Brain Injury Association of NC (BIANC) gave the 2022-23 Schweitzer Fellows Ray Cheever and Callan Loflin an Emerging Leader Award at their 40th year of service celebration event on October 21, 2023.
Ray and Callan created BrainSTORM (Brain Injury Support To Optimize Recovering Minds) to provide crucial education and social support to moderate-to-severe traumatic brain injury (TBI) patients and their caregivers discharging home from inpatient rehabilitation or receiving outpatient rehabilitation. They conducted monthly educational needs assessments, created individualized educational flyers and facilitated monthly group-based educational webinars. In addition, they hosted peer support groups led by a BIANC-affiliated TBI patient or caregiver of a TBI patient which allowed participants to converse with others who have experience with and understand their condition.
BIANC hired a new staff member to continue the BrainSTORM program and it has now expanded to other hospitals across the state.
To learn more about their BrainStorm program, view this 2-minute video.